Run smarter. Train smarter. 
The ZR8000 delivers all the benefits of a treadmill…but better. Totally unique on the cardio floor, the ZR8000 generates buzz by combining the best of a treadmill and an elliptical for standout workouts that replicate real running.
ZR8000 offers valuable advantages: no electricity costs, quiet operation and minimal maintenance and service needs, unlike a treadmill.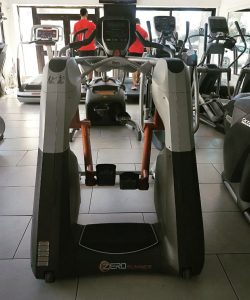 Demonstration in our gym by Xenios Zachariou
Finally arrived to Anaplasis Gym!